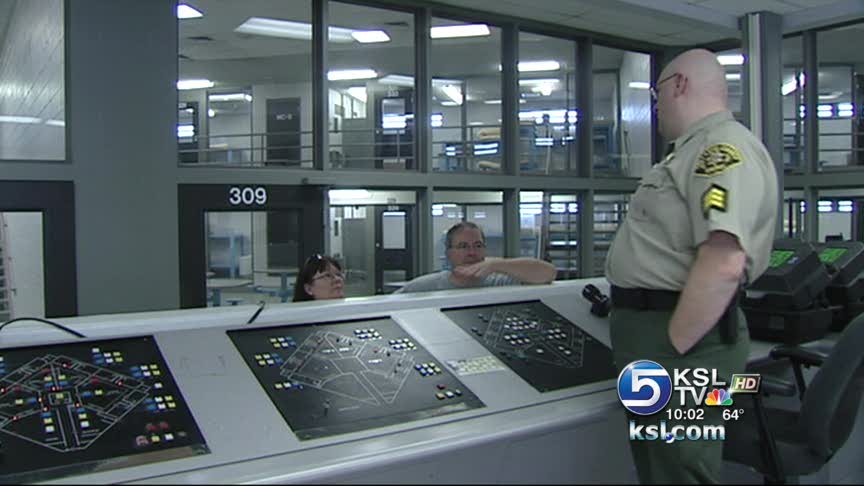 Salt Lake County Jail: The Arrest
If a loved one is being held at the jail, it means he was arrested for a crime or crimes that the police believe them to have committed.
The police either had an arrest warrant and executed it, meaning they found your loved one and brought them in, or they arrested them at or near a crime scene. Once someone is arrested in Salt Lake County, they are then taken to the Salt Lake County Jail for booking. The booking process can be slow or fast depending on how busy the jail is at that time. It will involve booking photos, fingerprints, intake forms, and of course, a full body-cavity search.
Many people think they are entitled to a phone call at this point because that is what happens in movies when someone is arrested. That is definitely not the case and the guards get annoyed fairly quickly about inmates screaming for a phone call.
If you or a loved one are arrested, don't fight, keep your mouth shut, and make sure to hire a good criminal defense lawyer.
Salt Lake County Jail: The First 48 Hours
After the booking process, the prosecution has 72 hours to file an information officially bringing charges against the inmate. If they fail to meet that 72 hours, the inmate is released. If they meet the deadline and file the charges, the inmate will then have an arraignment date set with the court that has jurisdiction. Many arraignments are handled at the Salt Lake County Jail itself by video arraignment.
Salt Lake County Jail: The Arraignment
Your loved one will be arraigned in front of a judge. Bail will be determined and an offer may even be made by the prosecution on the case. Public defenders are there to help people plead guilty or to set things out to a regular court hearing.
I really do not recommend pleading guilty at this stage. Your attorney will not have any of the information and you run the risk of pleading guilty to a case that might be won. It's much better to plead not-guilty and let an attorney take care of the case for you.
Salt Lake County Jail: The Bail
Bail is a tricky issue. For many judges, the default position is to set bail higher than needed to ensure the appearance of the inmate at future court proceedings. The two issues the judge will be looking at to determine if someone receives bail are threat to the community, and flight risk. If you do not meet either of these criteria, you will likely get bail.
After bail is received you may hire a bail-bondsman This is someone for which you pay 10% of the total bail amount and they post a bond and secure your release. There are many good bondsman out there. Our law firm uses Dewey's Bail-bonds as they have consistently worked with our clients and get them out of jail in a very short amount of time.
Salt Lake County Jail: The Release
Once released on bail, hire an attorney right away. Too many people attempt to represent themselves and I watch in court as they get railroaded and receive far stiffer penalties than they need to. Do not let this happen to you. Hire an attorney, don't speak to anyone else about the case, and let the attorney handle everything.
A good criminal defense attorney should walk you through the process step-by-step and explain to you everything that's expected of you. They can make the process much easier. I don't fix the plumbing at my house: I hire a specialist for it because they can do it better and quicker and cheaper if you take into account how many things can go wrong with me attempting to fix the problem myself.
Criminal offenses in Utah are no laughing matter and the Salt Lake County Jail is not a fun place for anybody. Don't think short-term. Hire an attorney, have them hire a bailbondsman, and get you out so you can move on with your life.